Hey there, I'm Philip Bailey. I'm a drag queen and bartender working and living in Riverside, California.
In 1998, I created Fant-A-She's with the hopes of bringing the art of drag to a mainstream audience. My desire was to give credibility and respect to the world of drag entertainers.
The show debuted in 1998 at Riverside Municipal Auditorium in downtown Riverside, and ran annually 'til 2007. With the help of Live Nation Entertainment, me and my cast of talented drag entertainers are thrilled to return to the stage where it all began.
Fant-A-She's is the story of one entertainer's dream of the show he and his friend would do if just given the chance.
Enjoy exciting production numbers, and experience performances from your favorite female divas—this show is unlike any other of its kind. It is full of madness, mayhem, and makeup.
Enjoy this unique show as it returns to the Riverside Municipal Auditorium stage on February 16, 2019.
much love,
Cassi Philips
as Bette Midler
Sybil Halston (aka Mike Failla) is one of the original cast members of Fant-A- She's beginning in 1999, performing as Bette Midler, Liza Minnelli, Judy Garland, and various comedic characters. Sybil has worked with multiple fundraising organizations and has performed on the Main Stage at many Pride events.
as Donna Summer & Tina Turner
as Cassi Philips
Since Fant-A-She's ended, Philip/Cassi has spent the past 9 years as the director/creator of his own variety show called "Cassi's Capers". The show blends drag entertainers, live singers and sketch comedy for a truly unique entertainment experience. Philip would like to thank friends, family and the community for their excitement on the return of Fant-A-She's.
Surprisingly, with less than a year of drag experience, Anastasia Nyx is the youngest performer in Fant-A-She's. From Riverside CA, she is an artist at heart. She transitioned her love for drawing and painting on canvases to painting herself. When she performs she is a work of living art.
Angelique VaGorgeous! Bringing you more legs than a bucket a chicken, in the most statuesque fashion. Her father was a drunk and named her, "Vah- gorh-juss".
Athena Kills is a full-time college student, inspired dancer and creative entertainer. Whenever she takes the stage, she ends up killing it every time!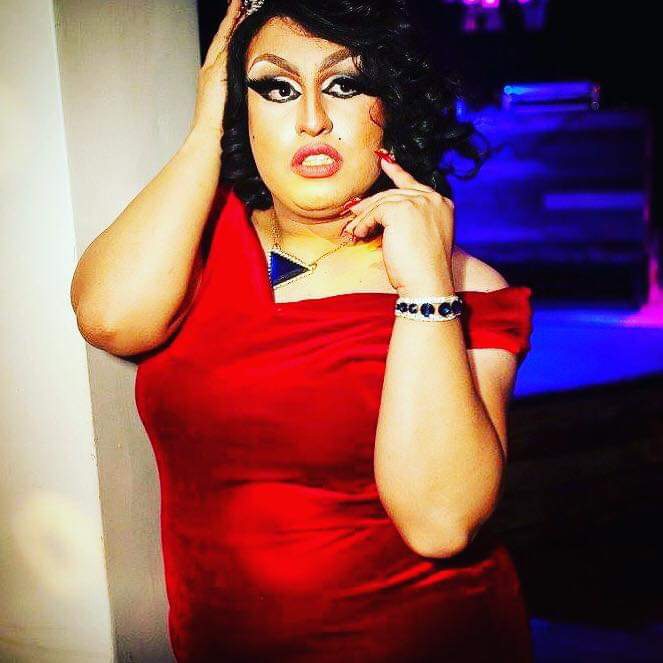 DivaDean has been performing in drag for almost four years now and is excited to be in such a spectacular show, among all these other beautiful queens. She would like to thank both her families and her friends for their constant love and support. Enjoy the show!
Flying off the pages of your favorite comic books, Ember Vain is an up-and-coming costume designer with an eye for drama and color. When she isn't busy as the Brawny Bombshell with Cassi's Capers she's off defending the world against tyranny and badly-hemmed garments.
Jazmyn Simone-Echelon is So Cals Dancing Queen twirling from stage to stage all over California. Host of The Playhouse on Thursdays at Toucans Tiki Lounge, Friday and Saturdays at VIP, & Hosts The Brunchettes every Sunday morning at Hamburger Marys in Ontario. Winner of 2015 "Palm Springs Queen Of The Desert". Most popular for her show-stopping energetic performances, she dances, hosts and loves everything about true entertainment.
After singlehandedly slaying the world's most-wanted fugitives, Jenna Scyde found herself a target of the criminal underground. Determined to fulfill her mission for world peace, she cloaked herself in a styled wig and thigh high boots so that she may find refuge in the most fabulous of underworlds: gay bars. Now, under the guise of an unstoppable drag assassin, Jenna Scyde continues to pursue her mission of eliminating hate and ushering forth an era of world peace. Also, she's a huge slut.
Kelly K, the inland empire Barbie Doll! Tall, skinny and has legs for days. Four years into drag and wants to continue growing day by day. One goal is to be one of the best Ariana Grande impersonators in the world. She is super excited to work with the cast and crew of Fant-A-She's 2019.
Seven years in the business, Kendra Onixxx is a seasoned queen known for her dark and glamorous aesthetic. Her unique talents have earned her several crowns, including winning the fourth season of The Menagerie's difficult "Throwdown Dragdown Drag Race" competition in Riverside, CA. She also starred in the second season of OutTV's "The Boulet Brother's Dragula: Search for the Next Drag Supermonster" in 2017. Known internationally, and performing in cities from San Francisco to Palm Springs and San Diego, as well as out of state, Kendra is a fierce performer unafraid to get down and dirty. She recently suffered severe burns to her face during a fire-breathing performance gone awry, but she is back with a new vigor and ready to show FANT-A-SHE's what the Diva of the Damned is all about.
Koolade McMichaels has been doing drag for 19 years. Fant-A-She's was the first stage Koolade performed on.
Kunda Couture steps through the Orange curtain to be a part of this show. Kunda works and lives in Orange County where she has been lucky enough to be a part of many casts; including Dinner and Drag (swing) a Brunchette for Drag Brunch, a regular at all Southern California Hamburger Mary's and many more. She is so thankful to now be joining Fant-a-She's and wants to give a big Thank you to her Drag mom, Big Dee, the Halstons, Jewels Long Beach and her family for their helping support her along the way. And as always "I'm obnoxious."
Madeline Graves was raised from the dead in 2011. She began her career performing in Club Drag at Whittier College. Madeline is the Goth Princess of Cassi's Capers.
Hi, my name is Melody Sings Facade. I'm 30 years old and live I Riverside, CA. I've been doing drag for 10 years and my home bar, that I host at, is Hamburger Mary's Ontario. I'm so grateful to be apart of Fant-A-She's!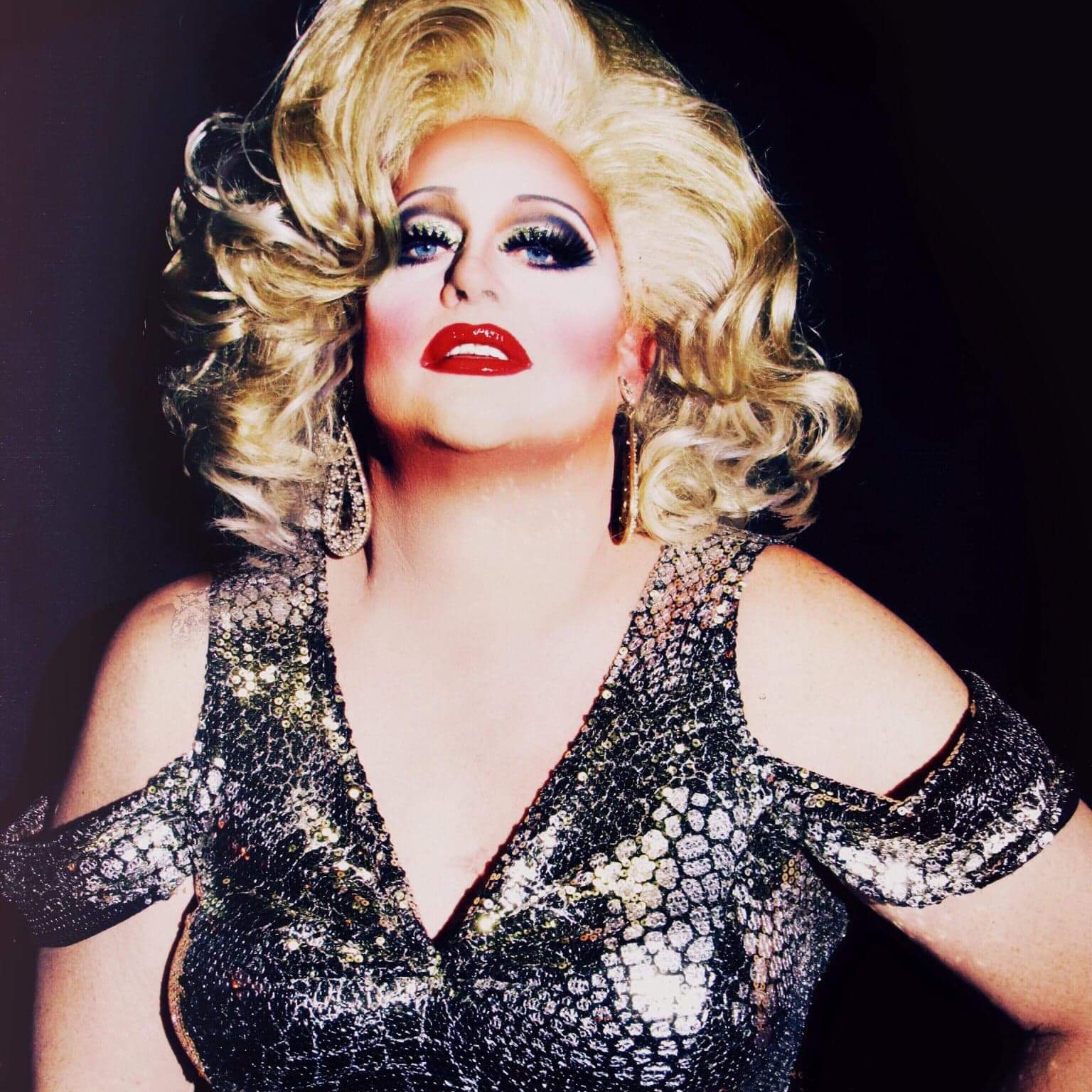 The Queen of Palm Springs, Miss Rusty Waters has been entertaining audiences for over 20 years on the radio, tv, internet programming as well as on stages big and small around the country. You can regularly find her at The Menagerie in Riverside for "Luxe" and "Drag Yourself to Brunch", and in Palm Springs at Hunters for her Spotlight Drag Competition, "Risqué Drag Revue".
Nebuer Styles- Has been performing in drag for 8yrs, but had a love for the stage at a very young age. Past stage productions include Grease, Bye Bye Birdie and Romeo & Juliet. Currently performing throughout Southern California at various bars and restaurants. He is also the creator of StylesByStyles.
Regina Monet Void, a star on the rise and mother of the Haus of Void. A renowned makeup artist and broadway fanatic, she is thrilled to join this amazing cast!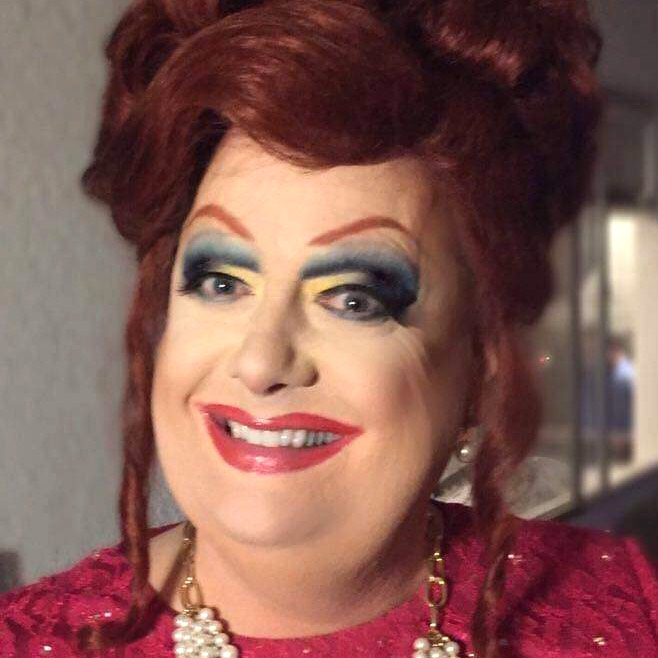 Sinnaman Jones (aka Jeffrey Holland) is everyone's favorite pill poppin, booze drinkin', pot smokin', southern housewife from Possum Snatch Tennessee (Don't Google that, it's not a real place). This is Sinnaman Jones' debut in Fant-A-She's and she couldn't more excited. Sinnaman is a captive member of Cassi's Capers, and loves drag because there's always booze. Sinnaman enjoys sleep, pot, cooking, sleep, pot, and porn. Sinnaman would like to thank Philip Bailey for giving her the chance to grace the stage with her southern (albeit impaired) presence. Thank you to the audience for supporting the show and the cast, it's a labor of love, that involves a lot of nylon, sweat, and make up. Enjoy the show! Mwah!!!!
Syren Halston is the alter ego of Jacob Aguirre, a trained singer and dancer who has been performing in drag for the past 15 years. He is excited to be back, and part of the Fant-A-She's family once again.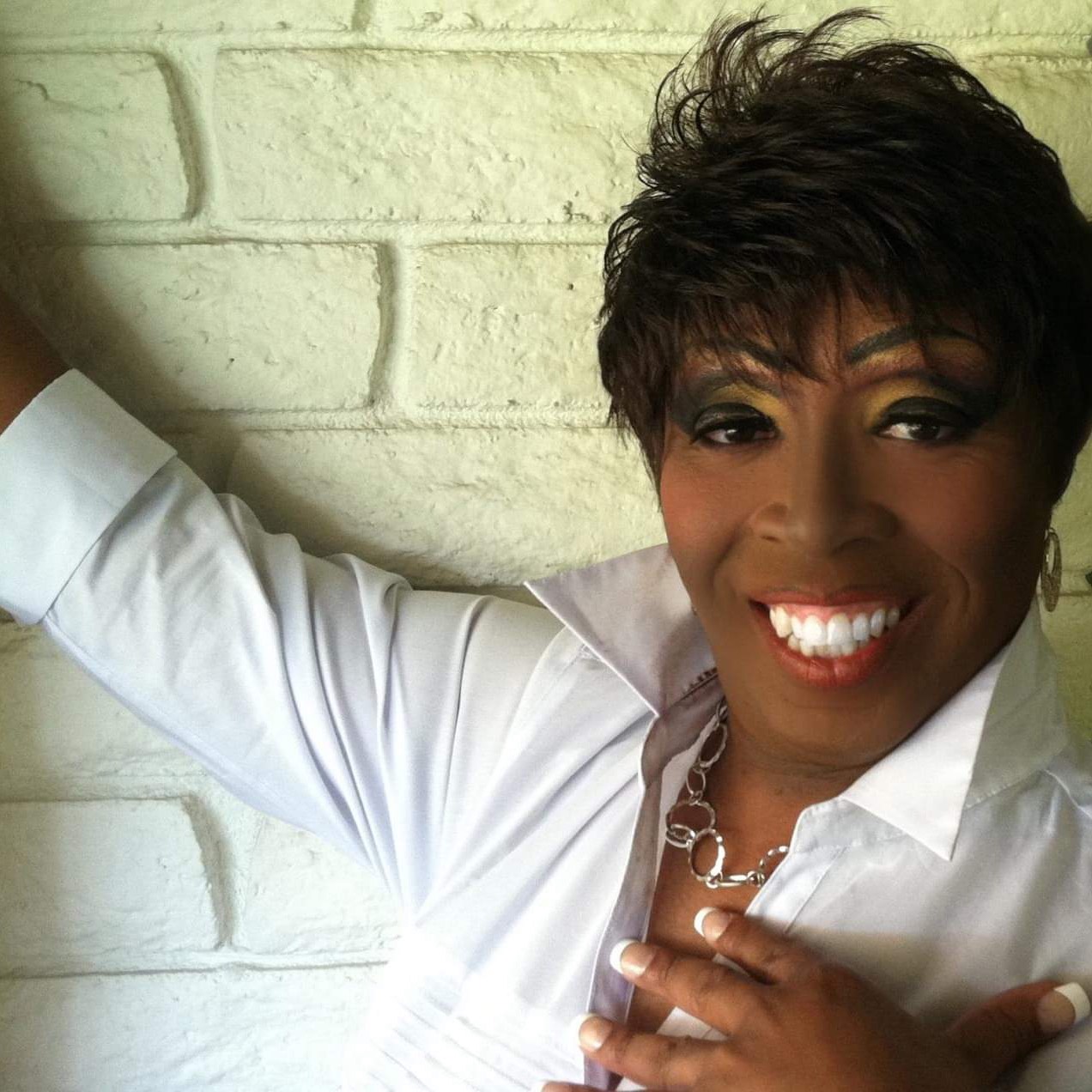 Tonelle Jenkins (aka Anthony Harris) is a local theater enthusiast who truly appreciates the art of drag (and it is a art). Often referred to as the "angry black woman" (a badge she wears proudly), Tonelle joined the Fant-A-She's family in 2001, and is a proud member of the LGBT community. Tonelle is a charter member of Cassi's Capers, and has performed with some of the best talent that the Inland Empire has to offer. In her spare time, Tonelle enjoys Law and Order SVU, The Voice, Hell's Kitchen, Empire, and a nice bottle of Chardonnay. Thank you Philip Bailey for yet another opportunity for Tonelle to be on stage. To the audience, thank you for your love and support of the show, the community, and the art of drag. Enjoy yourselves and have a FABULOUS time! XOXOXO
Vanity Halston is a Southern California legend who's been electrifying audiences all over the country for over 21 years. As one of the original Fant-A- She's cast members, Vanity is ready and excited to be a part of one of the best shows ever.
Virginia X has been in the drag scene for the last 6 years. She is the current reigning Miss Gay California At Large 2018. Virginia X currently hosts a weekly show in Pomona at her home bar Alibi East called #TripleDWednesdays and once a month on rotation on Saturdays. Her drag aesthetic consists of glamour, beauty, and elegance. Virginia X has performed numerous genre of music including Pop, Disco, Ratchet and Country; including songs in Spanish as well as signed performances in American Sign Language.
As a previous cast member of Fant-A-She's in 2008; Kevin has also, worked with various fundraising organizations over the last 10 years which includes performing in multiple venues to raise money for local charities and communities.
Christopher, out of the normal, and on to the stage! Sharing his creative side with the world is his life long dream. Here for your entertainment.
Cody Robledo, 24 years old, I have been dancing for 8 years with background of hip hop and cheer. I am excited to join Fant-A-She's because i recently started Drag in September 2018, and i'm hoping to learn a lot from all the amazing queens performing. drag name Alexa Kamryn
From San Bernardino, Angel Justin Estrada is making his debut performance on the Fant-A-She's stage. Only dancing for 6 months, he is excited to showcase his new skills.
CHOREOGRAPHER
As a musical theatre veteran Rebecca has performed on stage singing, dancing, and acting, since the young age of 11, including performing with the crazy group of "Cassi's Capers" for the past 9 years. She is thrilled to be the choreographer for Fant-A-Shes and would like to thank Philip for giving her the opportunity to work with such talented performers.
STAGE MANAGER
An accomplished professional, R.J. has been working as Stage Manager for The Menagerie's Cassi's Cappers for the past five years. Currently working in Entertainment at The Disneyland Resort, his creative and organized mind paired with a unique familiarity with drag makes him a clear choice for stage manager for Fant-a-she's.
For all bookings contact Philip Bailey at: fantashes@gmail.com